Awesome Motorcycling Routes To Go With Your Ride Buddies
Posted by SUMMER YANG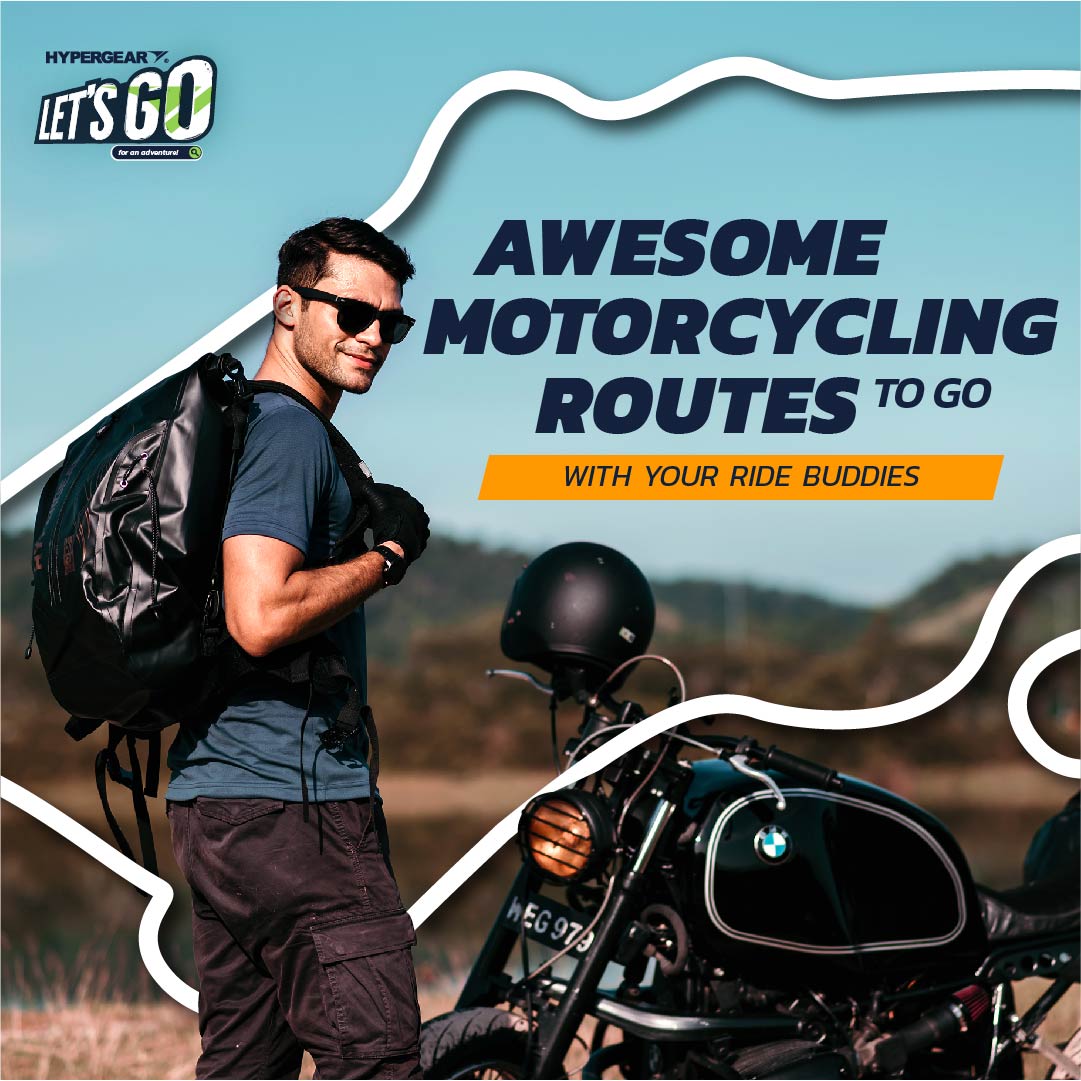 If you ever watched American country movies, there's always a scene where the main character goes for a ride on his motorbike, riding across the country's nature and eye-catching sceneries. If you ask me, I bet everyone had at least once imagined themselves riding through the great outdoors like a lone ranger, free and happy. Well.. you actually can experience your exact dream in Malaysia! 
Explore Malaysia the old-school way and hit the road with your trusted motorbike! Let us go through our list of Awesome Motorcycling Routes To Go With Your Ride Buddies!
But first, just in case you're a first time long-distance motorcyclist, there's some things to take note of before you start your next old-school adventure!
Safety First! Check Your Bike!
Nothing is more important than your safety. Before starting your journey, especially long distance, check your bike for any faults in its gear and functions. Is the brake working? Is the gas leaking? Check your motorbike thoroughly and make sure everything is working just fine. We wouldn't want you to be stuck in the middle of nowhere, just because your bike broke down! 
Next Up in Safety… Gear Up Right!
Only checking on your bike is never enough. Make sure you bring all safety gear with you for your long distance travel. This includes your safety helmet, waterproof jacket, raincoat, gloves and safe footwear such as boots. Make sure none of your safety gear is faulty and can keep you comfortable throughout your long journey!
Hydrate! Hydrate! Hydrate!
Roadtrip with a motorbike is never the same with a car! Traveling long distances means long hours under the blazing sun. Make sure to prepare a hydration pack to avoid overheating during your journey. Water bottles are definitely heavy and take up a bit of space in your hand luggage but it is essential to hydrate yourself in order to reach your destination!
Plan Your Route and Take Note of PitStops!
It would never hurt to familiarize the route before you hit the roads. You don't need to know the route in the back of your head but a rough idea would be great to prevent getting lost in a place where there's no cellphone reception. Take note of the pit stops available along your journey for a quick break to replenish your energy. These pit stops would also be a great side track for some great discovery on delicious food and hidden holiday gems!
Pack Wisely
With only the motorcycle carrying your luggage, you only have a limited amount of things to pack for the road so pack wisely! Bring what's only necessary and avoid bulky bags at all costs. We recommend using a lightweight waterproof bag to protect your belongings from rainy weather and dust. Lightweight bags may sound small but some offer big compartments yet compact to carry just like the Hypergear Dry Pac Lite.
Motorcycling Route in Malaysia
Now that we're all packed, let's dive into the awesome motorcycling route in Malaysia that you can enjoy with your ride-or-die friends this holiday season!
Fraser to Genting Loop
There are great and famous sightseeing spots along the Fraser to Genting Loop! You can pop into the French Village in Bukit Fraser and flood your Instagram feed with photos of the French environment to prank your followers into thinking you're in France! Not forgetting Genting Highlands, you can enjoy a chilling side-journey in the cold and exciting winter weather up the  Genting Hills. This trip would take about 2 Days and 1 Nights to complete so make sure you find a pitstop to rest for the night! We highly suggest packing your belongings with Hypergear Dry Pac Pro Gold 30L as it is compact to carry yet spacious to bring all you need!
Ulu Yam to Genting Loop 
Opting for something shorter without needing to stay a night? Take the Ulu Yam to Genting Loop! Walk up the Batu Caves Rainbow Staircase and experience the Hindu culture at one of the most popular Hindu shrines outside India! You can also cool down at Sungai Tua Recreational Forest near the Ulu Yam Waterfall! Since it's just a short one-day trip, a waist pouch would be the great size for your travel as it's comfortable to bring around!
Kuala Klawang to Karak Loop 
Check out Kuala Klawang to Karak Loop! It would take roughly 2 days and 1 night to complete the loop but there's definitely a great amount of sightseeing through this road! One of the best highlights would definitely be Jeram Toi Waterfall, Negeri Sembilan. Spend your night there and enjoy a BBQ night with your boys and gals! For activities involving water splashes, better gear yourself up with Hypergear Dry Pac 20L that is waterproof. It even comes with 9 different colors to best match your personality!
Klawang to Muadzam to Karak Loop
Want something more than just a short trip? We gotchu covered! Challenge yourself by choosing the Klawang to Muadzam to Karak Loop! Sure, it's long and windy but that's what an adventure is all about! Discover Malaysia in a whole new way and perspective in this 3 Days 2 Nights trip across Peninsular Malaysia! For such an extensive trip, you gotta need a bigger bag to prepare for this amazing trip! Try Hypergear Duffel 40L to pack all you need in a single trip! It's roll-up technology makes it the best partner for motorbikers during rainy days!
If you're looking for more articles, subscribe to our email newsletter and sign up for an account today! Let's go for an adventure today!
Collection 2019
Sale 70% Off
Title for image