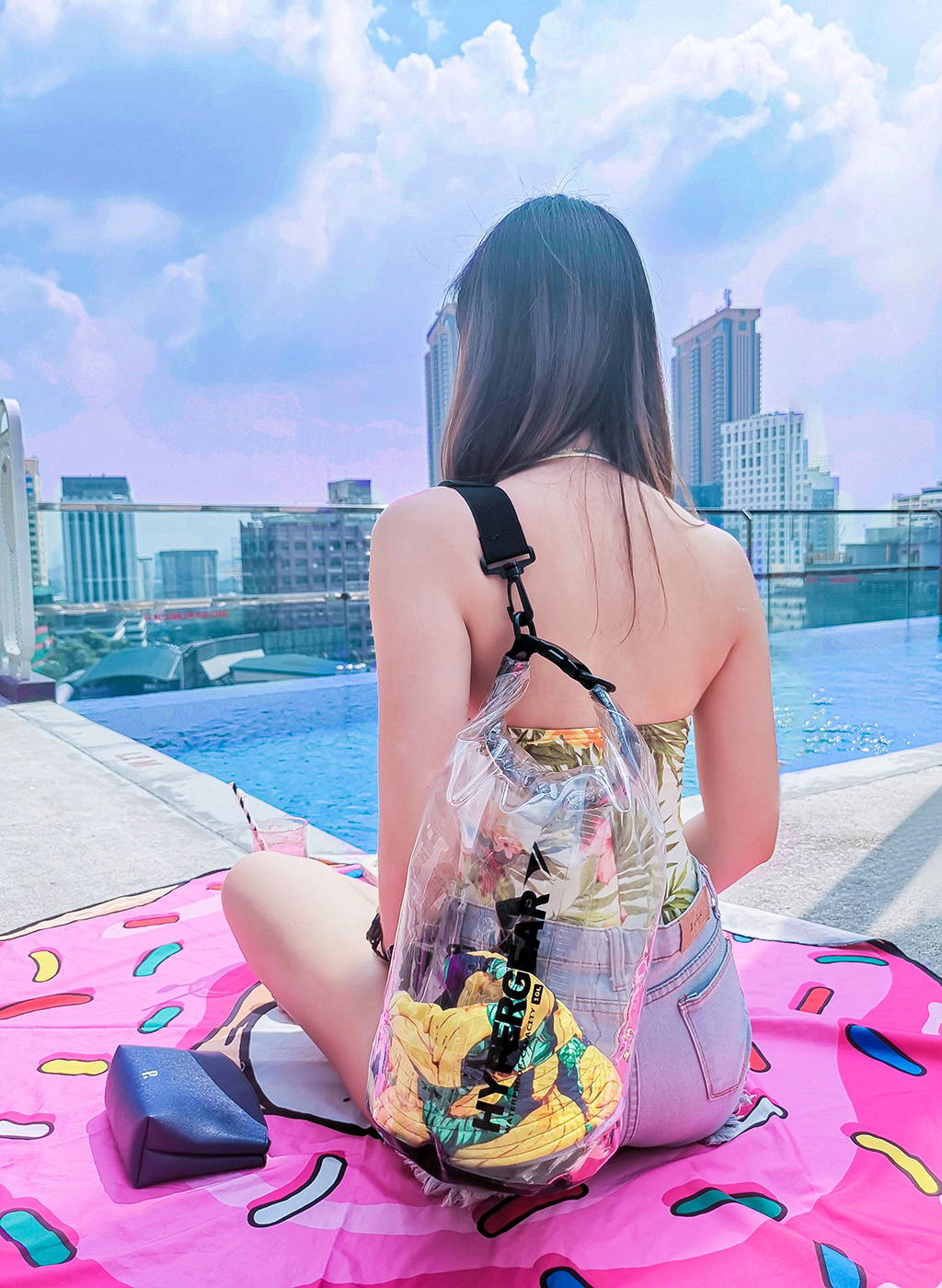 Would You Carry a Clear Dry Bag?
The trend in transparent bags is quite divisive among women. We examine the pros and the cons of choosing clear dry bag.

Why We Love Them
LIKE YOU, I'm constantly throwing odds and ends into my bags. By the end of most days, I've accumulated a good 5 pounds of pure nothingness: receipts, 75 cents in nickels, yet another lip balm, a handful of business cards, a granola bar wrapper, etcetera ad infinitum. These piles of junk are actually a great impetus to invest in a clear bag, which acts as a forced organizer and life coach. Put that loose change in the wallet that you adore for its organizational capabilities. Charge your phone at night so you're not running out the door on 9 percent, forced to throw in a Mophie and its accouterments. Find time for breakfast; those packaged bars aren't good for you, anyway. The clear bag helps us think about what we actually need with us for the day.
While the see-through bag may appear to be the kind of novelty only appropriate for young "it girls" with Instagram-ready lifestyles, the trend is nothing new. In the 1940s and '50s women—including Elizabeth Taylor—went gaga for Lucite purses that are now collectors' items. And today, women of all ages who adopt a playful approach to fashion are going clear. Take Staud's plastic tote with its interior leather pouch—it has been restocked three times since December and has a wait list of 1,000 people. Sarah Staudinger, the brand's co-founder and creative director, says women into their 70s are among its legion of fans.
At Chanel's spring 2018 show, the models accessorized tweed suiting and lace evening wear with see-through PVC boots, bags and bucket hats. Chloe King, digital director for Miami-based fashion retailer The Webster, is a fan of designer Karl Lagerfeld's playful vision for the clear bag, iterations of which he has designed for Chanel for decades. Ms. King would wear one dressed down with a big sweater or a bohemian dress. There is a "hard/soft contrast that makes it a cool addition to a look," she explained.

IN THE CLEAR // TRANSPARENT TOTES FOR TIDY TYPES—OR THOSE WITH NOTHING TO HIDE
For those who don't take themselves or fashion too seriously, clear handbags are quite simply delightful. As the normcore style with its determined practicality fades out of fashion, organizing a see-through bag's contents is an amusing way to personalize your look. "Part of the fun is what you put inside it," Ms. King asserted. "It's asking to have clementines and playing cards and earphones in there."

Check out the Hypergear Dry Bag 5L Clear Type and Dry Bag 10L Clear Type and give your opinion about it. Will you get one for yourself?