Instagram-Worthy Places To Visit in Malaysia Under RM 400/pax
Posted by SUMMER YANG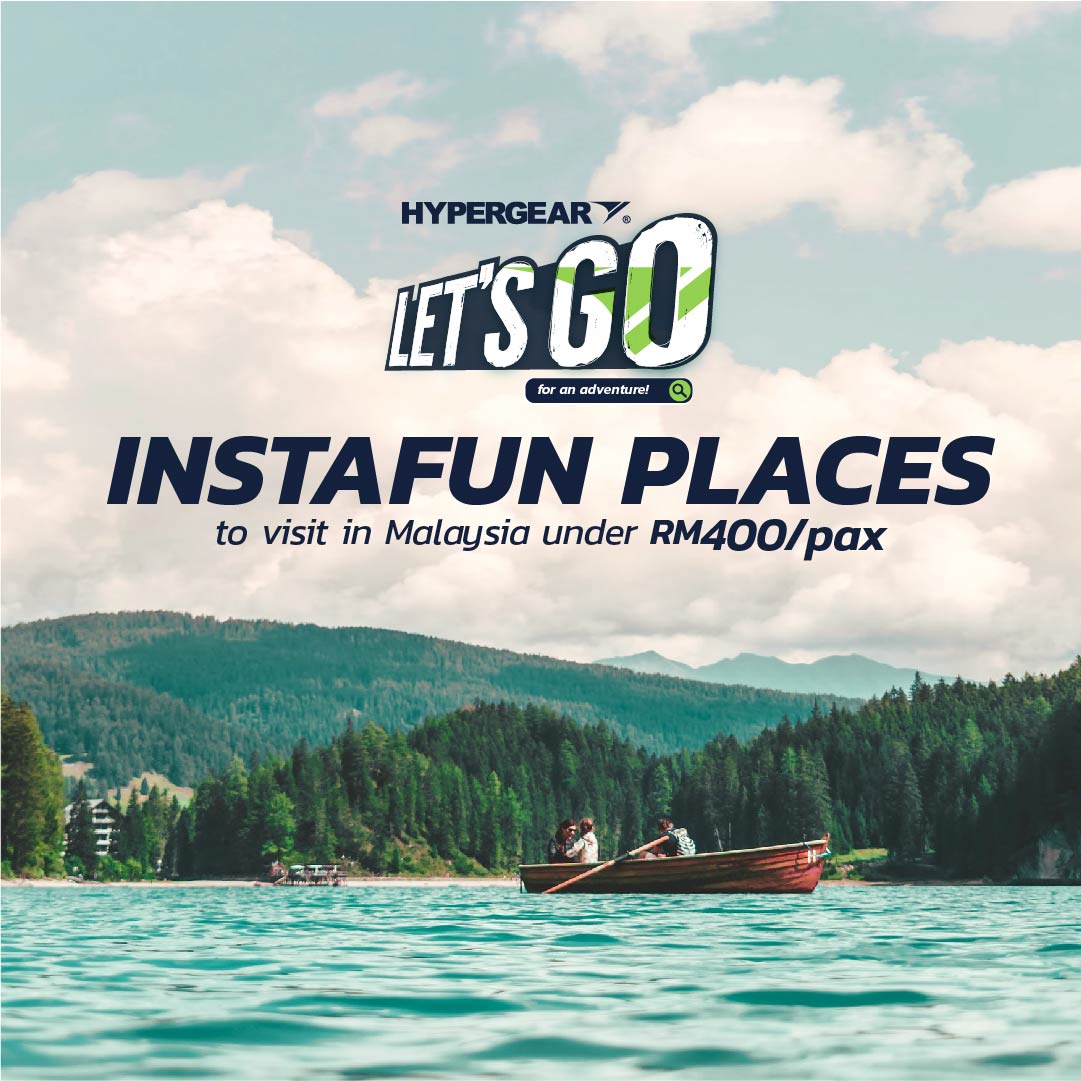 Looking for a short holiday but is tight on budget? We gotcha covered! Here are some affordable while instagram-worthy places you can go under RM 400 per pax! What are you waiting for? Pack your Hypergear waterproof bags and Let's Go!
Taman Negara, Pahang
One of the best gems in Malaysia is definitely our National Park in Pahang. If you're looking for a relaxing holiday into nature, you definitely want to take a trip down to the beautiful virgin rainforest that has a history of over 130 million years! Mesmerize yourself into its historical tropical forest and undisturbed limestone caves. You can even camp at their campsite and enjoy other activities such as fishing, wildlife watching and riding their river cruise. 
Feeling adventurous? Take a 7-day climb and conquer Mount Tahan! It's the highest mountain in Peninsular Malaysia that proves to be a challenge for even the most adventurous hikers! The climbing time recommended is from March to August each year. So, pack your Hypergears bags and let's go conquer this challenge!
Tadom Hill Resorts, Selangor
Wonder what it feels like to be Tarzan? You actually can experience it right here at Tadom Hill in Selangor! Dive into Tadom lake from the height of 5 metres on the Bamboo Diving platform or swing like Tarzan on the Tarzan Swing! You can even race with your family and friends across the lake in their Bamboo Rafts or up the limestone hills in an ATV! 
After a tiring day of swinging and being George of the Jungle, you may not want to miss the morning sunrise by taking a relaxing hike to one of Tadom Hill limestone hills. You can even take some Insta-worthy shots at their eco-friendly resort made entirely with bamboo! The Hakka Village is also a spectacular sight as it's the only Hakka Village built with bamboo in the entire globe!
Pulau Sembilan, Perak
In the morning, Pulau Sembilan may just be a normal island with exciting activities such as snorkeling, sightseeing, hiking and more. But at night, Pulau Sembilan transforms into a mesmerizing, unearthly spectacle where the sea glows in the dark!
Known as "Blue Tears", the shores of Pulau Sembilan are lit up by this type of bioluminescent plankton, emitting a blue glow. While the beach has been closed for almost three years (since 2017), it is reported that the island is going to be open soon after being harmed due to excessive tourism.   
You can also experience its rich marine life such as adolescent bamboo sharks, simulate octopus, seahorses and many others. So, pay attention to all divers, snorkelers and wanderers! It's time for another adventure under the sea! Keep your personal items dry with Hypergear products while you discover the unknown! 
While the SOPs have lessen, do take note to follow local SOPs and plan your holidays wisely! Do check with local authority and property guardians before entering any premises. 
What are you waiting for?! Let's get out there this weekend! Accompany your amazing holiday with Hypergear travel bags and waterproof bags to protect your belongings while looking sleek and cool! Grab them now!
#hypergear #hypergearmalaysia #waterproofexpert #GearedForHyperLife
Collection 2019
Sale 70% Off
Title for image