Dry bags are designed to do exactly what the name suggests – keep the contents dry. When packing your things for traveling, dry bag is one thing that you should never forget to bring. If you haven't bought this amazing bag, you might be asking yourself "how useful can a dry bag be for my trip?" or "what size dry bag do I need?" All of your questions will be answered through the following tips for buying a dry bag.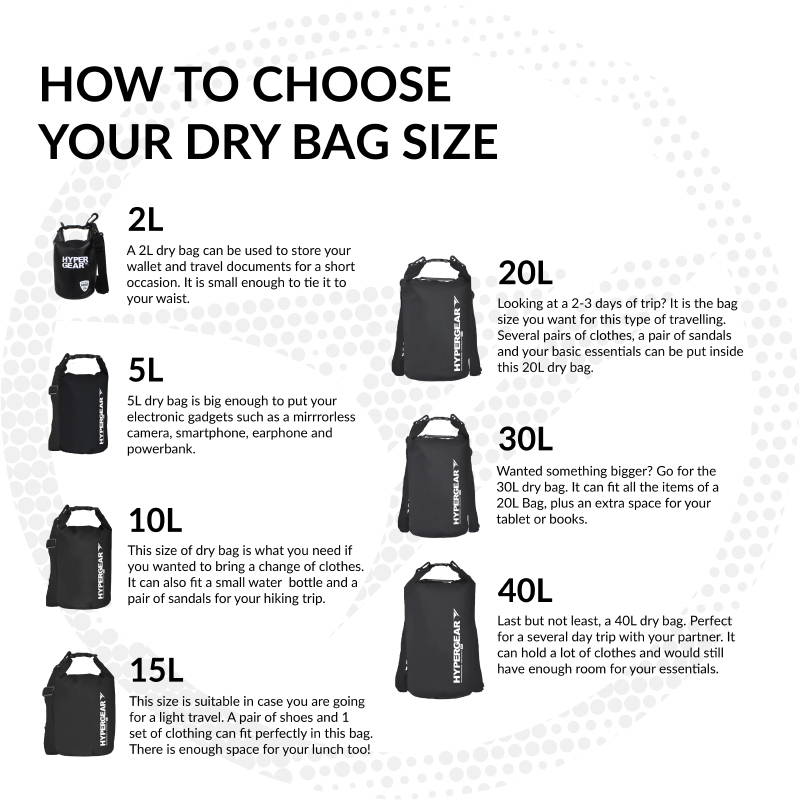 Dry bags come in a range of sizes to suit smaller items such as phones and money, and larger items such as water bottle, clothing and sleeping bags. In buying a dry bag, the first thing you should ask yourself is what size of dry bag. This is because dry bags come in as small as 2L up to 40L or more. How big is this bag? Is it too small? Or is it too big? Can I fit my stuff inside? We've all been in this situation. Shopping online can be a little bit difficult sometimes. On the first look, somethings might look just fine. Another look, suddenly it changes size. So here some guide on how big our dry bag is compared to an average size man (160 cm to be exact). Now you can shop online with confidence.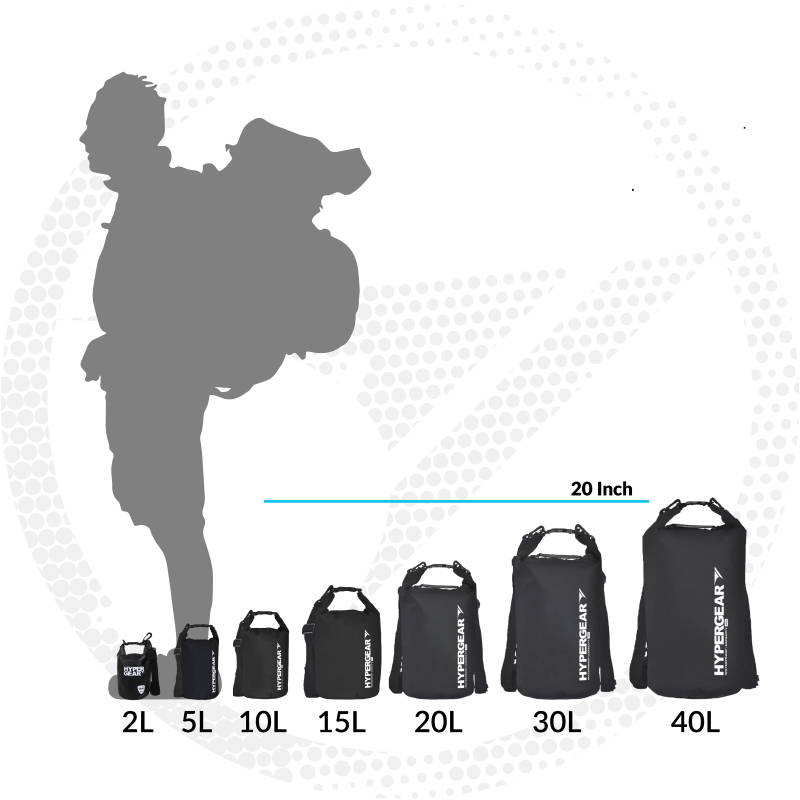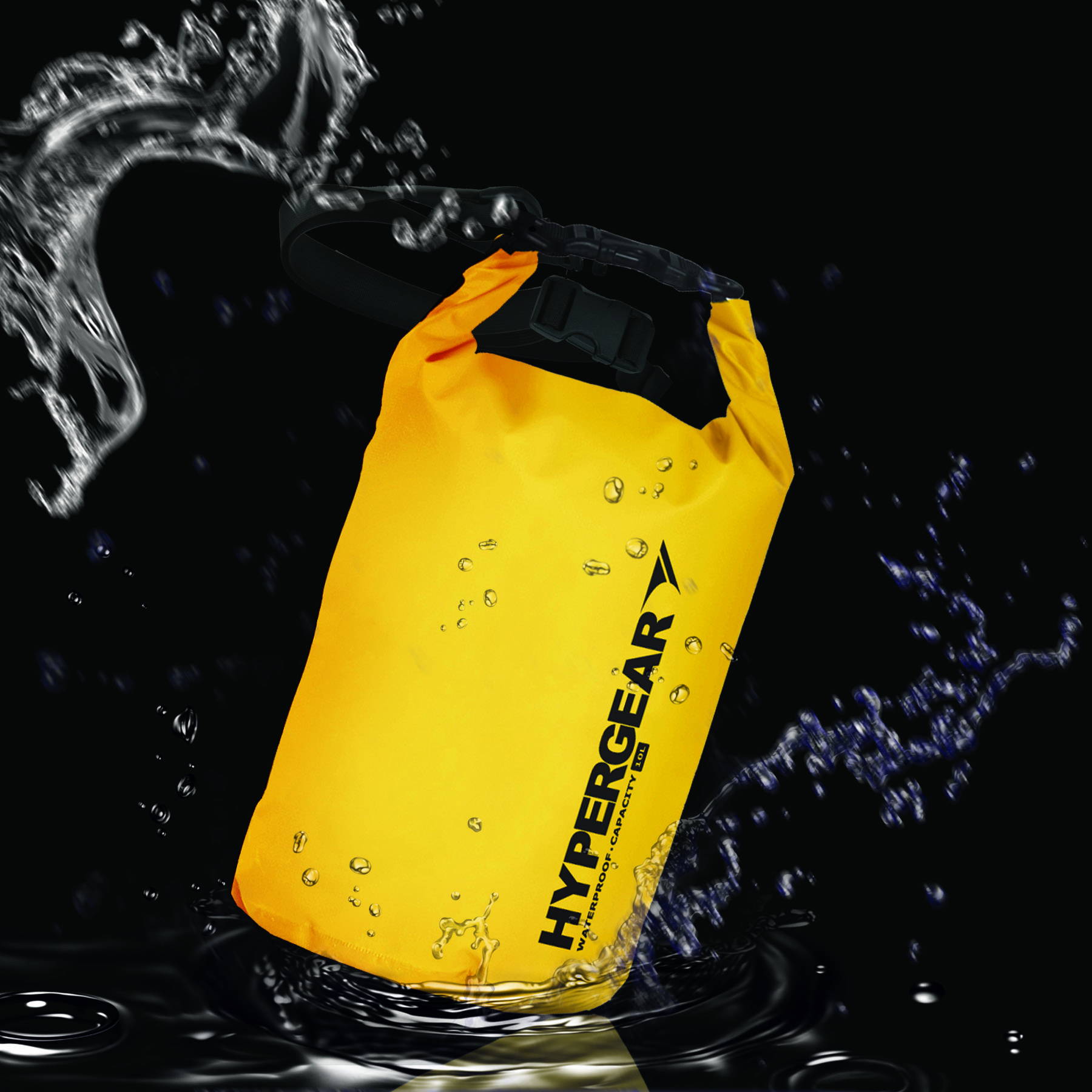 The next thing that you would want to know is what kind of materials do the manufacturer use. Dry bags come in a variety of materials. Some favor durability, while others favor light weight and flexibility.
Generally, when people think of dry bags, the common tarpaulin type comes to mind. The physical and chemical properties of the material itself contribute largely to this material being the most commonly used material in making waterproof bags. Many of Hypergear dry bags and backpacks are made of durable, hard-wearing and long-lasting 500D PVC tarpaulin and have been known to last for as long as 8 years. It is generally stiff and heavy, suitable for things that need to be well-protected such as a camera.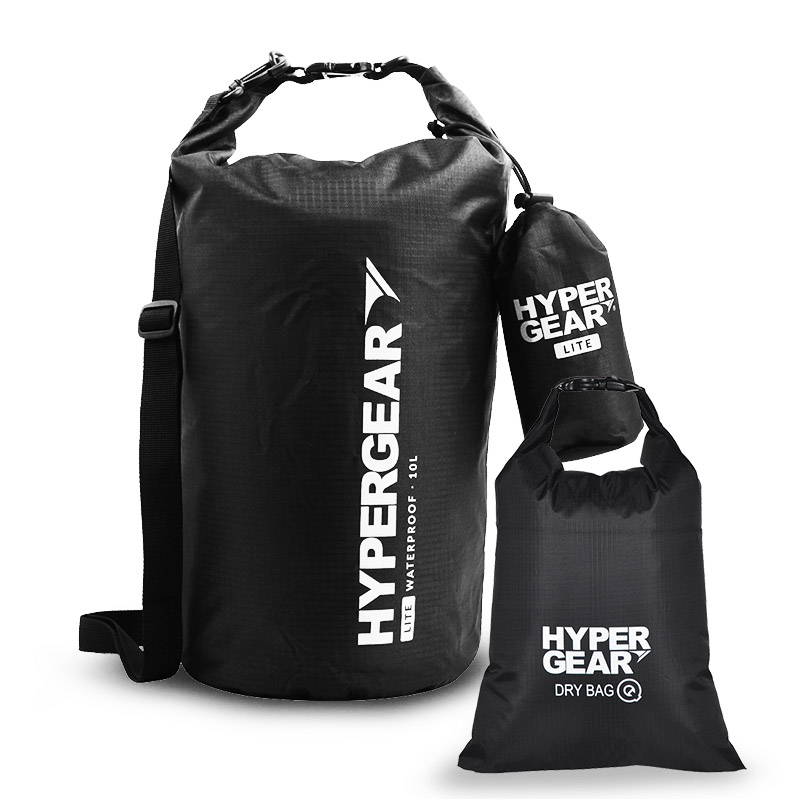 On the other hand, if you prefer a lightweight and flexible dry bag, you should choose dry bags made of nylon. This material is not that durable, but it has weight-saving benefits. It is foldable and handy, too.
4. Level of waterproofness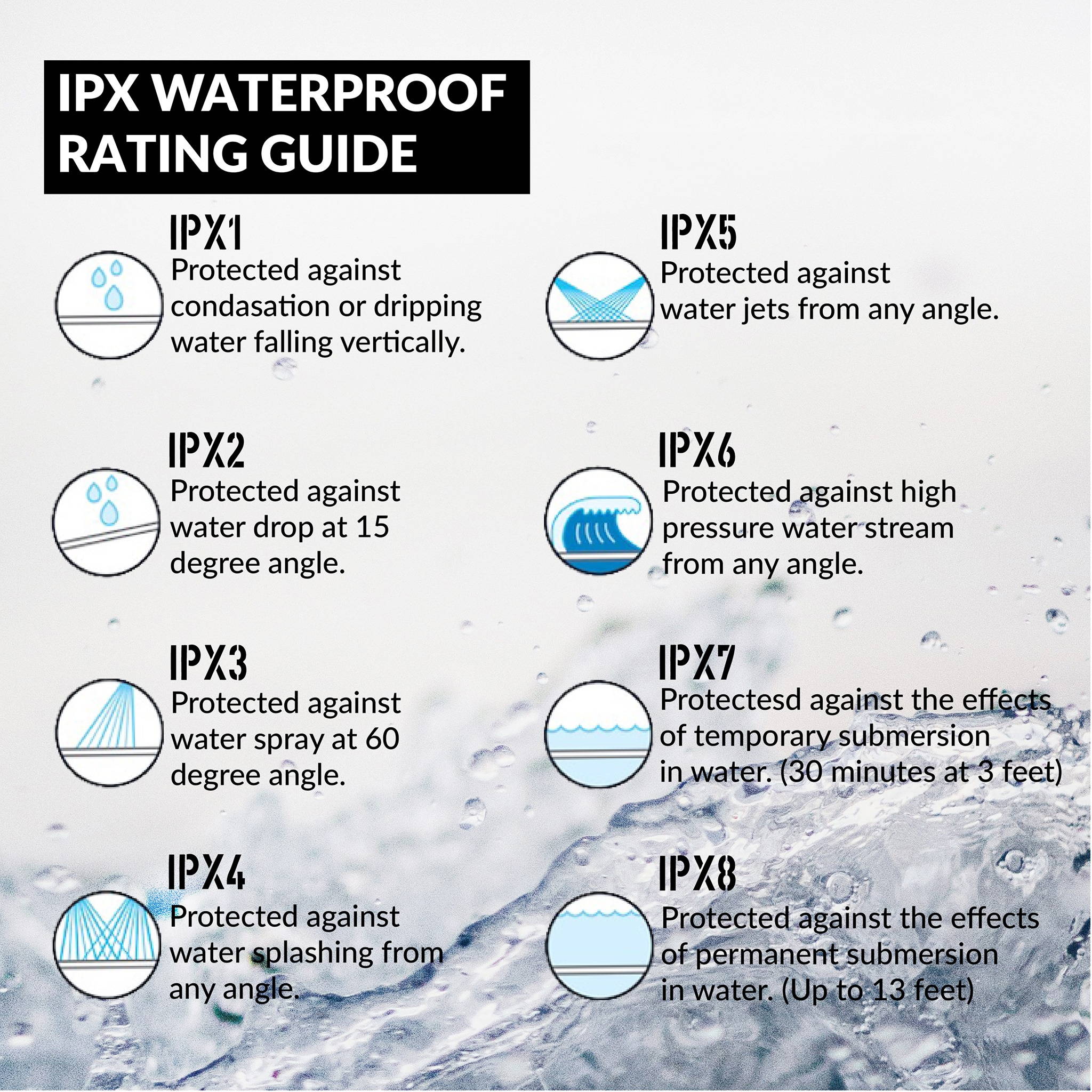 It's important to remember that the majority of dry bags are not intended to withstand extended submersion. Rather, they are designed to protect the contents against splashes or short periods of submersion. IP (or IPX) rating is the marking that describes the level of protection (provided by the enclosure of the device) against dust, water, and ingress of other particles or fluids. This does not only apply to Hypergear products but to any type of electronic equipment such as outdoor speaker or earbuds that can be affected. Refer to the above guide to IPX ratings before choosing a product that has such waterproof ratings/specifications. That way, you know exactly how waterproof it is, and whether it's the right product for you.