8 Unique Uses for a Dry Bag
Posted by HYPERGEAR ADMIN2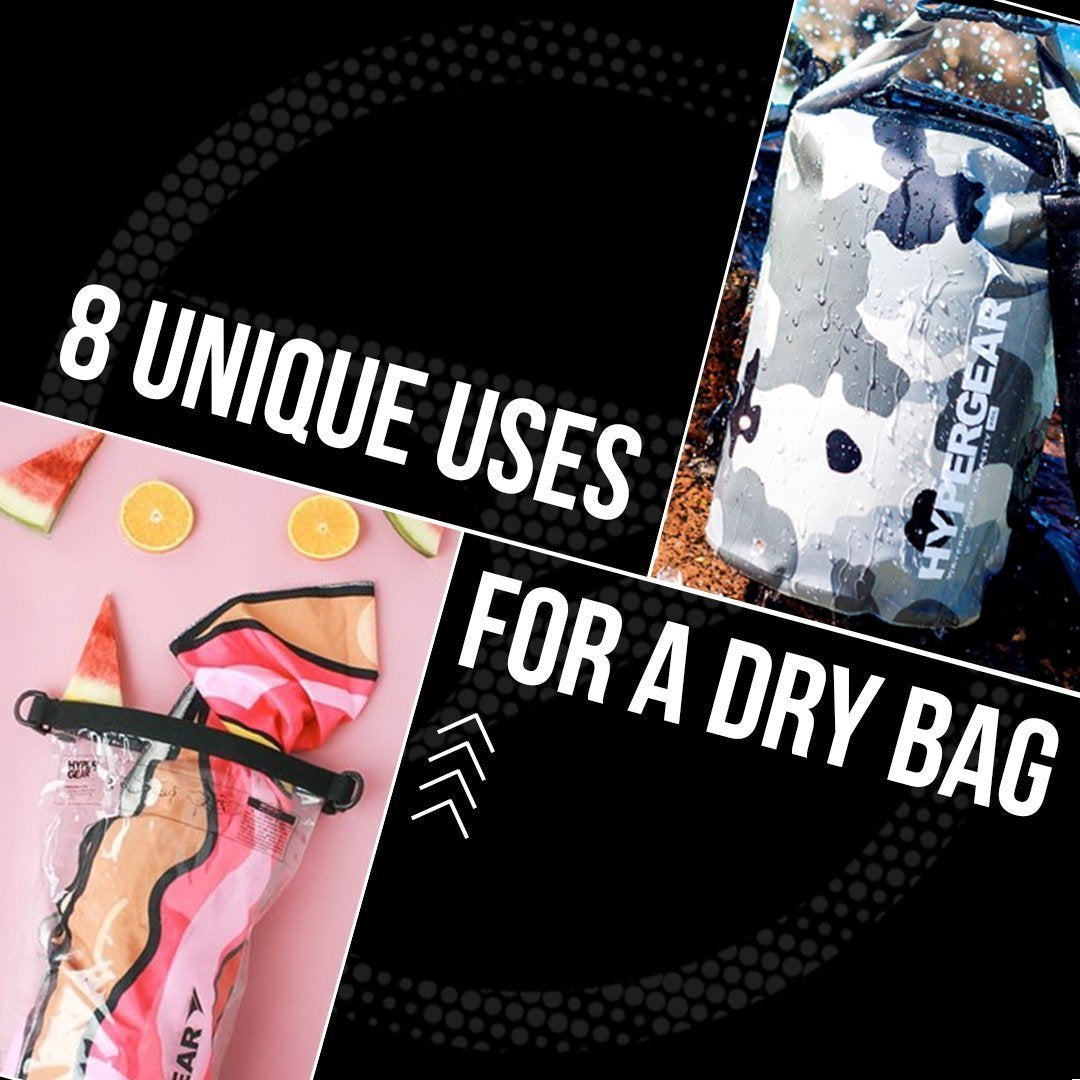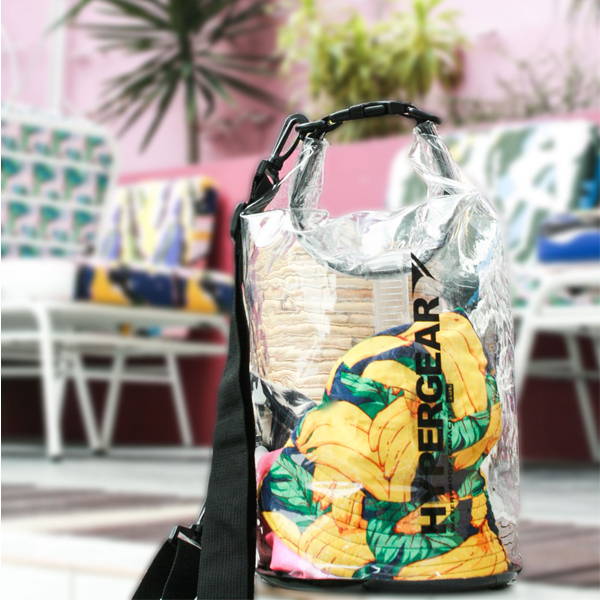 Keeping dirty clothes separated from clean clothes might prove to be annoying when you're living without a suitcase, especially if clothes are soiled or wet. Do it inside out way. Put wet clothes inside to not wet other clothes.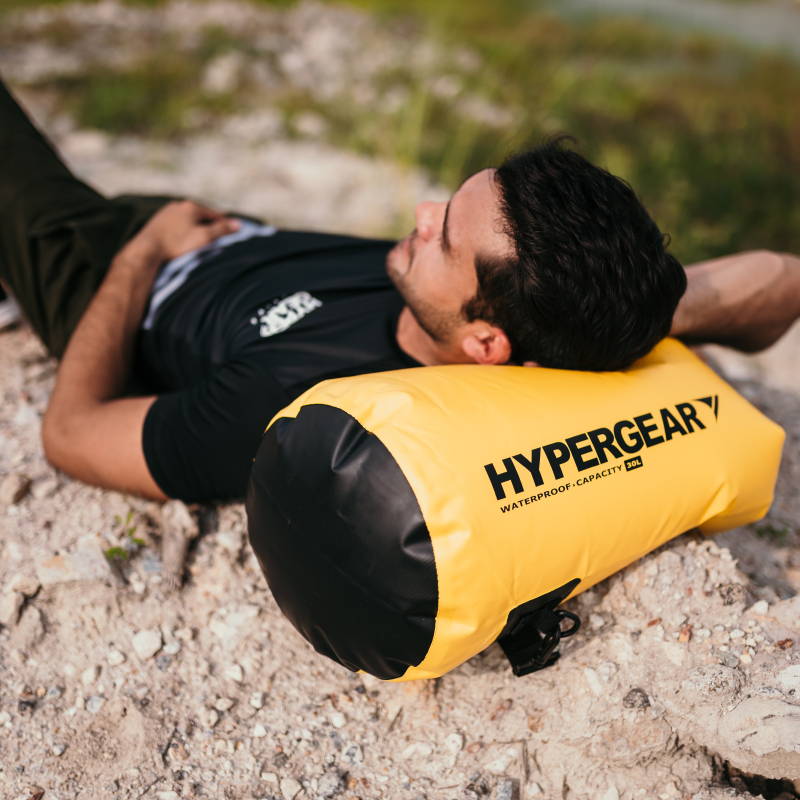 Imagine that your flight is delayed and you are stuck in a railway station or an airport indefinitely. Turn your dry bag into an air bag. Mix the air and soft clothes to get the right pressure for you. Give your head a little rest anywhere you want. Use your dry bag as a pillow anytime.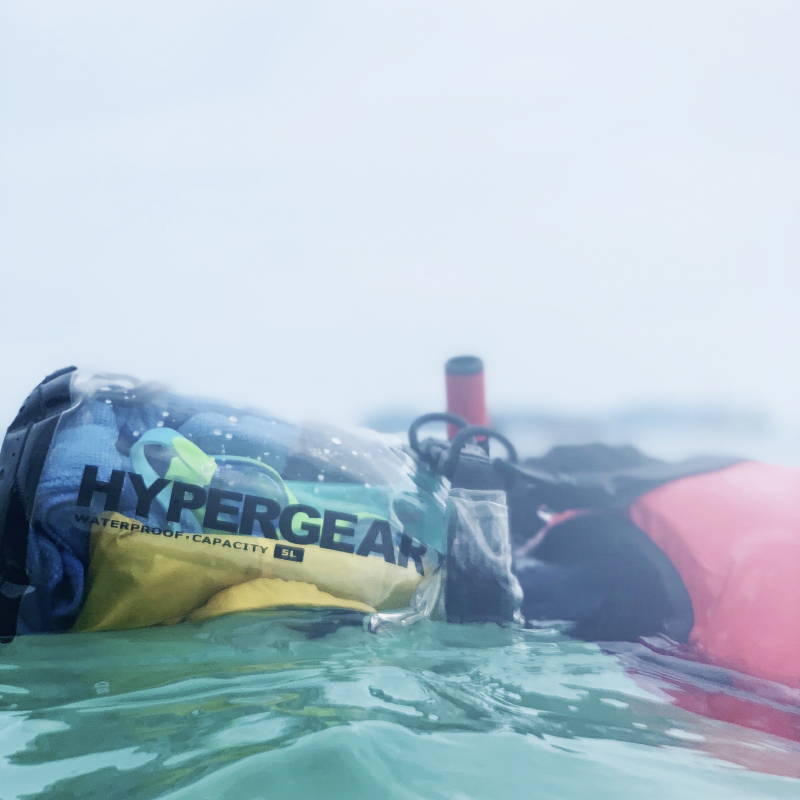 5. Emergency Washing Machine
Need to do a quick wash? Put your dirty clothes and some detergent inside the dry bag. Give some shake and rinse. Ta-daaa. Cleaner clothes.
Unfortunately, gyms don't exist in the wilderness, but you can easily turn your dry bag into a kettlebell to get some lifts in while traveling! Simply add sand, water, or anything inside your dry bag to add weight to it. The best part of this is that you will know exactly how much weight you are lifting because 1 Liter of water would roughly weigh 1 KG, you can convert liters into the weight that you're looking for.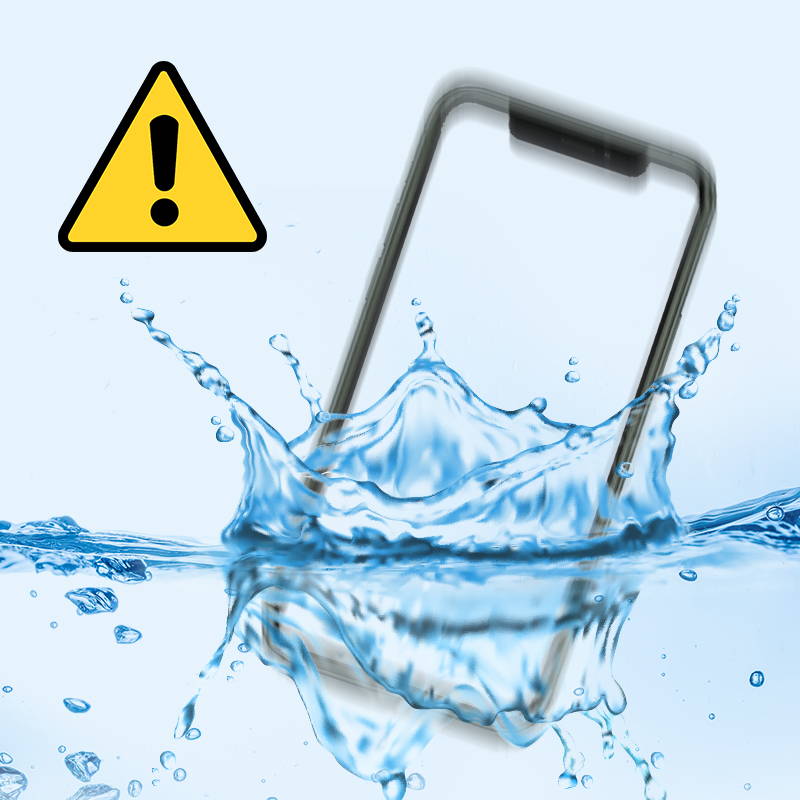 The durable material of dry bags helps prevent things from poking in, and it's also convenient to keep all your cables stored in one spot so you'll know where it is! Not to mention, you're obviously keeping all of your electronics protected from any dust, moisture and wet conditions.
Collection 2019
Sale 70% Off
Title for image